How Long Does it Take to Become a Pilot?
The short answer is 45 to 75 hours of flying over a 4 to 12-week period to get the most common first license – the Private Pilot License. The requirements to obtain a pilot certificate are often much less complex and time-consuming than what most prospective students believe.
A Private Pilot License permits you to fly as Pilot In Control ("PIC") to any airport in the country, even at night. You will need to avoid clouds until you get your second license: the Instrument Rating.
Licenses are awarded by the Federal Aviation Administration (the "FAA"). Still, in order to qualify, you must get training by a licensed Certified Flight Instructor (CFI) and take a final "check ride" exam with an FAA-designated Designated Pilot Examiner (a "DPE").
Related: How to Become a Pilot: Steps and Requirements
As you can tell by now, the world of flying is full of acronyms.
To obtain that Private Pilot License ("PPL"), it will involve 45-75 hours flying and another 10-20 hours of ground school lessons. To finish this in 4-6 weeks, you will need to find a school that can train you on that accelerated schedule – and attend 1-2 lessons per day, 7 days per week, plus attend some ground school nearly every day. It can be done, but it will be intense.
Note: Some flying schools are not set up to move at various paces – they have one pace and set training hours every day. But some schools are more flexible and will accommodate your schedule. Choose the school that is right for you.
It is best to learn to fly an airplane at a moderate pace. A moderate pace of training is 2-3 lessons per week plus 1-2 hours of ground school and would take about 10-12 weeks to complete the PPL license. The Instrument Rating will take another 40-50 hours flying plus another 10-15 hours of ground school and is done in about 6-8 weeks at a moderate pace. The reason that it is advisable to train at a moderate pace is that, much like learning any hand-eye coordination skill, it takes time for the training to sink in. If you try to hurry it, you may find that less of the training sticks with you permanently. Talk to your flight school and your CFI for their advice.
Getting your pilot's license can lead to great opportunities. You may find yourself in a career as a commercial airline pilot, or you may get a job flying charter flights. But you may just want to earn your Private Pilot and Instrument Licenses so that you can rent planes to fly occasionally, or you might buy your own plane someday. Either way, you will never look at travel the same way again. Being a pilot can change your life. Regardless of your piloting goals, you will find yourself among a new group of folks eligible to fly. You will find yourself in a very exclusive club. The promise of the pilot lifestyle is why most individuals set out to get a pilot certificate.
What are the different kinds of licenses, and why would I need them?
Each license is different and has varying levels of ground training, flight training, and flight hours to earn. Many people just get the PPL, but many more add the Instrument Rating and stop there. If you don't want a career in flying, those two licenses will be all you ever need.
Let's start by explaining the different types of pilot licenses available and the requirements it takes to earn each pilot certificate. This may just help you decide what your piloting goal is when looking for a flight school.
Student Pilot Certificate
You need to have a student pilot certificate before you can fly solo, and you will need to fly solo to get all the licenses that follow. This license doesn't require any training or a check ride with a DPE. The requirements to get your student pilot's license are as follows:
Must be 16 years of age.
Must read, speak, write and understand English fluently.
Submit your student pilot application with proof of identity.
Must pass Class 2 medical certificate by an authorized aviation medical examiner. You can find a list of AME's here.>>
There are a few ways to obtain your student pilot certificate, though it's been noted that the fastest way is by online application.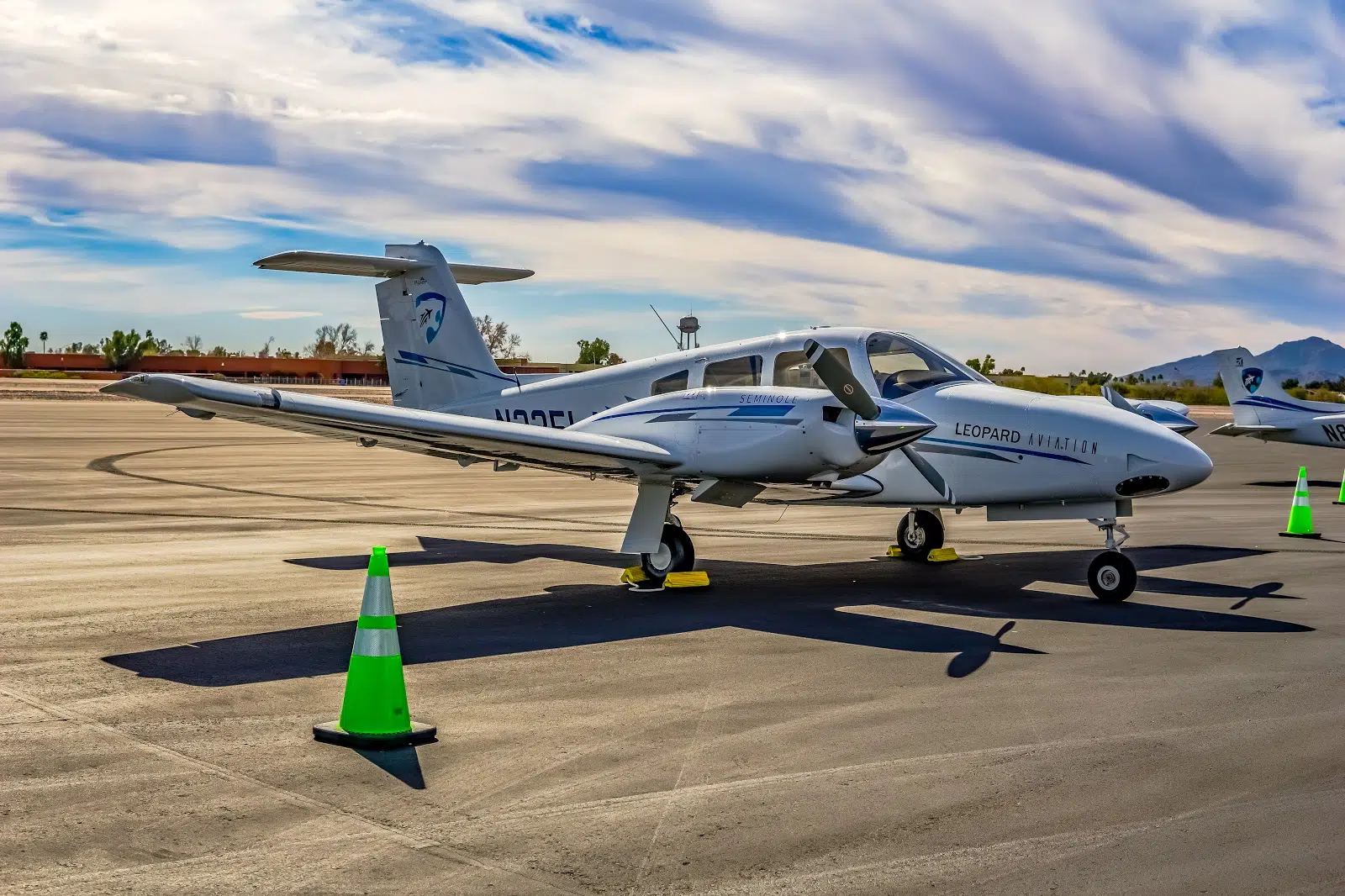 Sport Pilot Certificate
With a sport pilot certificate, you are allowed to be PIC on a sport pilot eligible aircraft; these are usually lighter aircraft. It is very limited, and so few people get this license and stop there.
The planes that this pilot can fly are small and lightweight, can only fly 120 knots or less, and can only carry two people, including the pilot. But you can earn this license in as little as 15 hours of training and 5 hours of solo flying.
While there is 20 hours minimum required flight time and 40 hours of ground training to earn your sport pilot certificate, it is likely this will take you 4-12 weeks to complete. After that is completed, you will have to pass an FAA Sport Pilot Knowledge Test and FAA Sport Pilot Practical Test. Your flight school will be teaching you how to fly the appropriate sport aircraft if that is the direction you want your piloting career to go. Once complete, you will officially have your sport pilot's license.
Related: The Strength of Discipline
Recreational Pilot Certificate
A recreational pilot's license is very similar to a sport pilot's license but requires a bit more training and schooling and will ultimately take longer to obtain. Anticipate 4 to 12 weeks, depending on how fast you go through all the training. You will get access to bigger aircraft and won't have as many restrictions as a sport pilot. However, this license is rare. According to the latest airman statistics, only 200 pilots have their recreational pilots' licenses. That's because many choose to obtain their private pilot's license instead, which takes about the same amount of time and permits you to fly many more different kinds of aircraft.
Are the open skies calling you? We provide the best flight instruction in the newest, safest, most technologically advanced training aircraft around. Visit Leopard Aviation today!
Private Pilot Certificate
This is the most widely held license in America. It will allow you to fly many private planes (called "General Aviation") and is the steppingstone to all higher certificates. The requirements for achieving your private pilot certificate are:
Must be 17 years old or older on the day you take your check ride,
Be able to read, write, speak, and understand English,
Receive a logbook endorsement by an authorized instructor,
Have a valid student license,
40 hours minimum dual flight instruction.

3-hours logged cross-country in a single-engine plane.
3-hours logged of night flight training.
Ten take-offs and landings with flight traffic at an airport.
3-hours of flight training within 60 days of the practical test.

Ten hours solo flight time logged.

This must include one cross-country flight.
And three airport take-offs and landings with a control tower in operation.

Pass your check ride with the Designated Pilot Examiner (DPE)
Once you meet these criteria, you are well on your way to soaring in the open skies and enjoying the life of a private pilot.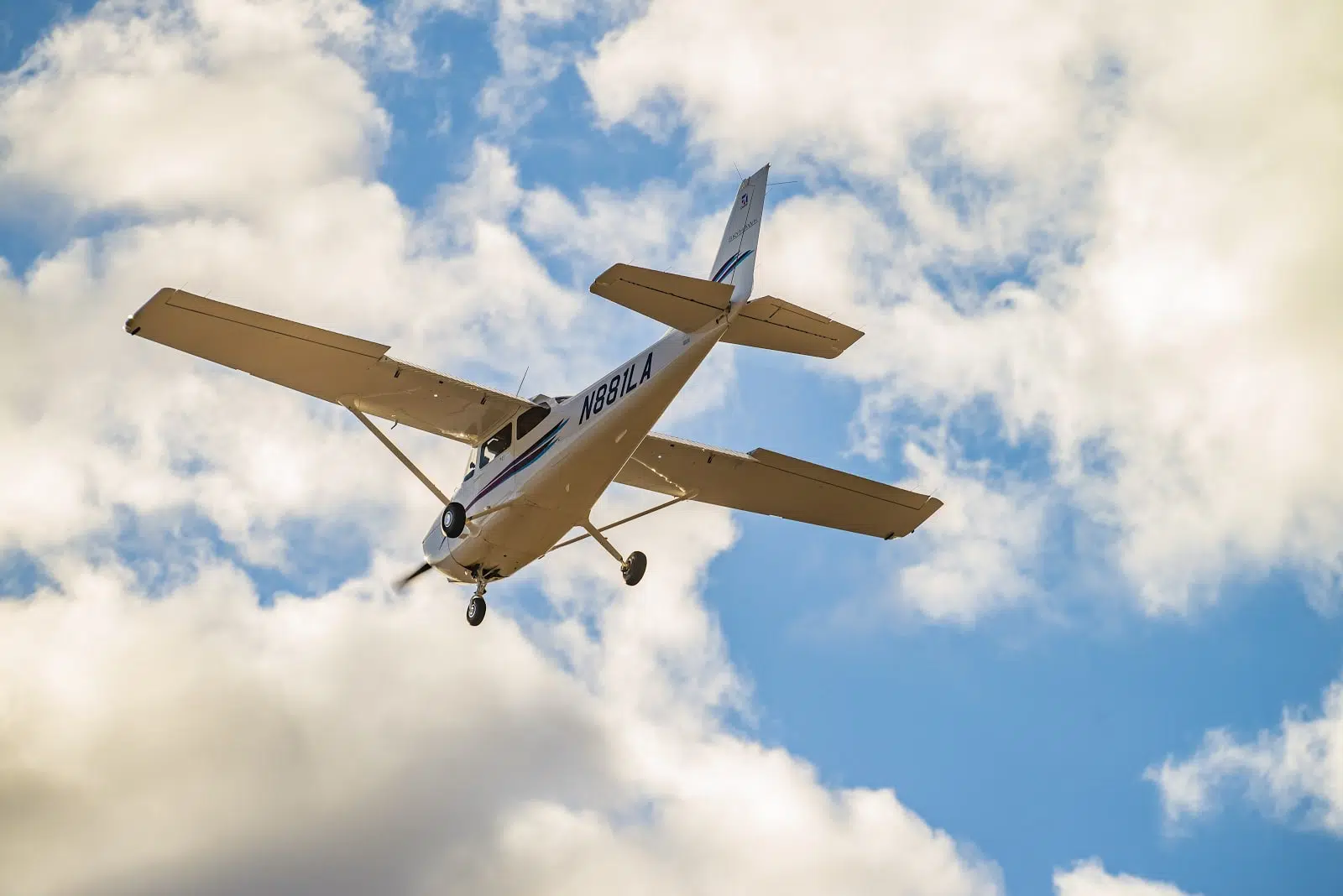 Commercial Pilot Certificate
To get paid to fly, you will need to get a commercial pilot license (CPL).
Requirements to earn your commercial pilot certificate:
Must be 21 years of age.
Be an English speaker who can also read, write and understand English.
Must log 250 flight hours.

100 flight hours must be logged in a powered aircraft.
50 flight hours must be logged in an airplane.
100 flight hours must be logged as a pilot in command time.
50 flight hours must be logged as cross-country; 10 hours must be logged in an airplane.
20 flight hours must be logged as dual instruction, including 10 flight hours with instrument rating instruction and 10 hours of complex or TAA.
10 flight hours must be logged as solo flights, inclusive of night flying and cross-country flight hours.
The commercial pilot certificate opens you up to several unique career occupations:
Fly aerial signs along the coastlines in the summer as advertising.
Take aerial photographs.
Fly as an agricultural pilot.
Carry cargo across the US.
Emergency and rescue pilot.
Charter and private pilot
The good news is you have reached a level of certification, making you eligible for many career options. You also can continue to fly for personal gratification and transportation.
Certified Flight Instructor (CFI)
Certified flight instructors provide flight instruction to individuals seeking all the lower licenses: Private Pilot, Instrument Rating, or commercial pilot license. CFIs earn flight hours while earning money; It is a great tool for you to review your training and give back to the industry. If your goal is to become an airline pilot, training to become a flight instructor can help add to the flight hours needed.
Requirements to earning your CFI certificate:
Must be 18 years of age,
Be an English speaker who can also read, write, and understand English,
Hold either an airline transport pilot or commercial pilot certificate with instrument rating,
Hold a valid Class 3 medical certificate from a medical examiner,
Have a logbook endorsement from an authorized instructor,
Logged a minimum of 250 hours flight time,
Pass a knowledge test,
Pass a CFI check ride with a DPE.
Once you accomplish the requirements, you are ready to start passing on your knowledge to new students. You can also continue to log hours toward a minimum required by most airlines to fly passengers – 1500 hours.
Related: Pilot Shortage
Airline Transport Pilot
Passenger airline pilots must earn more than the commercial license previously referenced; they must earn an airline transport pilot certificate. This allows you to carry passengers and meet the minimum requirements by law and by the airlines to operate a commercial jet.
It will take you approximately 3 months of added schooling to earn this ATP license, and you will need the aforementioned 1,500 flight hours logged in your logbook. See the complete set of requirements to earn your ATP below:
Must be 23 years of age,
Be able to speak, read, write, and understand English,
Must have FAA commercial pilot certificate and instrument rating,
Pass a multi-engine class knowledge test,
Must log 1,500 flight hours,

250 flight hours must be logged as PIC or second in command.
500 flight hours must be logged flying cross-country with 100 flight hours as PIC.
100 flight hours must be logged during night flight with 25 of those hours as PIC.
75 flight hours must be logged as instrument time.
50 class hours must be logged; 25 of these hours may be logged in a flight simulator.
How Can I Become a Pilot? How do I earn any of these licenses?
Here are all the ways you may apply for the certificate:
Apply online with the Integrated Airman Certification and Rating Application (IACRA) on the website.
Apply for your student pilot license in-person by using FAA form 8710-1 and submit it to a Flight Standards District Office (FSDO); you can find a Flight Standards District Office here.>>
You may also have an FAA-designated pilot examiner, a certified flight instructor, or an airman certification representative associated with a part 141 flight school, approve your application.
The authorized person will process your application and submit the required documents on your behalf to the Airmen Certification Branch. Once it is all reviewed by the Airman Certification Branch, the student pilot certificate will be mailed to the address provided by you on the application. And now, you can officially start earning pilot in command hours (PIC).
The requirements to get your sport license are as follows:
Have a valid driver's license.
You just hold a recreational pilot license.
Be a minimum of 17 years old.
Be able to speak, read, write and understand English.
Have been found eligible for a minimum of a Class 3 medical certificate.
15 hours of supervised flight instruction by a certified flight instructor.
5 hours solo flight time (PIC).
2 hours cross-country flight training.
10 flight take-offs and 10 flight landings to the full stop position.
2 hours flight training in preparation for the practical test.
Ground training from an instructor or self-paced study.
One solo flight cross-country with a full stop landing at two points in the cross-country solo flight; one segment of the flight must be a minimum of 25 nautical miles between take-off and landing locations.
This isn't an Airline Transport Pilot (ATP) license; for that, you will need extensive training and schooling.
If you've always wanted to be a pilot, call the best piloting school in Arizona. They have the top Certified Flight Instructors, and their motto is, "Flying is fun, Learning should be also!" Come fly with the flight school that makes learning FUN! Contact Leopard Aviation today!