// Flight School FAQs
Frequently Asked Questions about becoming a Pilot in Scottsdale, AZ
Advice to my kid brother on picking a flight school
Before you choose a flight school – or if you are considering changing schools for the rest of your flight training – think about three critical issues.
The three CSF (critical success factors) in choosing a flight school are:
1.  BE PICKY.  Picking a Certified Flight Instructor (CFI) is not like picking a teacher in college.  In college, you get whichever teacher is teaching that class.  Flight instruction is a much more intimate relationship.  The best instructor is one that can adjust to the learning dynamics of his/her students and those dynamics vary between students. The CFI needs to teach the way you learn – this is made all the more tough because he/she is not only teaching facts but also a physical skill involving hand/eye coordination.  It's something like learning to throw darts and also learning about the aerodynamics of darts.  One is physical, the other mental.  Our instructors are sensitive to these issues.
2.  CHOOSE THE BEST EQUIPMENT TO LEARN THE BEST.  Learn in planes that are fun to fly!!  And, planes that are as close to current technology as possible. Newer planes are: in better condition, have the most modern technology, and are more fun to fly.  Our fleet is equipped with Garmin G1000 avionics.  Garmin is the leader in advanced aircraft avionics and learning to fly with these systems will set you up for success in your future pursuits as a professional pilot. 
3.  PAY AS YOU LEARN.  Any school that wants large upfront payments is likely hoping that you take 20-30 hours and then quit.  It's the "gym membership" version of a flight school.  Those lump sum payments are not reimbursable.  Would you pay for 40 visits at a restaurant upfront and take the risk that you won't like the food or service?  Not a good plan.  We want you to succeed and finish, and thus we only charge as you go.
How much is Aircraft Rental?
For current and former students, we rent our fleet of Cessna 172S Skyhawks  for a discounted rate.  Our rates vary depending on the airport.  Scottsdale costs are higher than Falcon Field so that is represented in the price. 
Scottsdale Cessna 172 Skyhawk Rental: $189/hour wet (with fuel)
Falcon Field Cessna 172 Skyhawk Rental: $169/hour wet (with fuel)
Overnight aircraft rental has a 2-hour minimum for each day rented.
Call us at 1.833.FLY.KSDL with any questions.
How much does it cost to become a Pilot?
It varies depending on how a student learns; each student's strengths vary in hand-eye coordination and speed of learning.  As in swinging a bat or throwing darts — everyone has different abilities and speeds of learning a new skill.  The basic pilot license is called Private Pilot and the FAA required flight hours is 40 hours minimum, however the national average is closer to 60 hours.  So, flight training cost for the basic private pilot license cost can vary from $10,000 to $15,000.
What can I do with a pilot license?
All you need is a private pilot license and with it you can fly a plane with passengers anywhere you wish.  You can rent a plane from a rental company or from us and go fly whenever you want.
How long does it take to get a license?
How fast you accomplish the requirements is entirely up to you when you get your flight training with Leopard Aviation. We offer the most flexible flight training available; you can book your flight training as your finances and schedule permit. 
Some students can do 5-10 hours per week — others only have time for 5-10 hours per month.  So, total duration can be as short as a month or as long as a year for a private pilot license.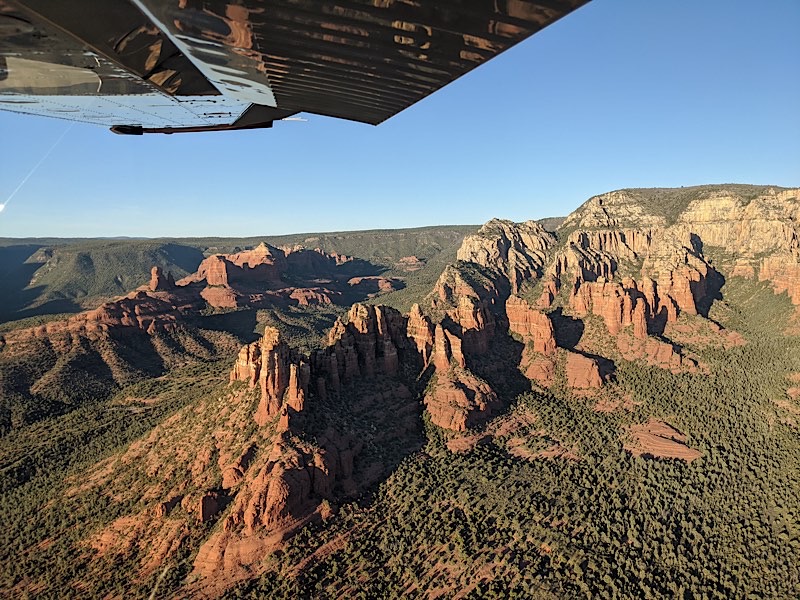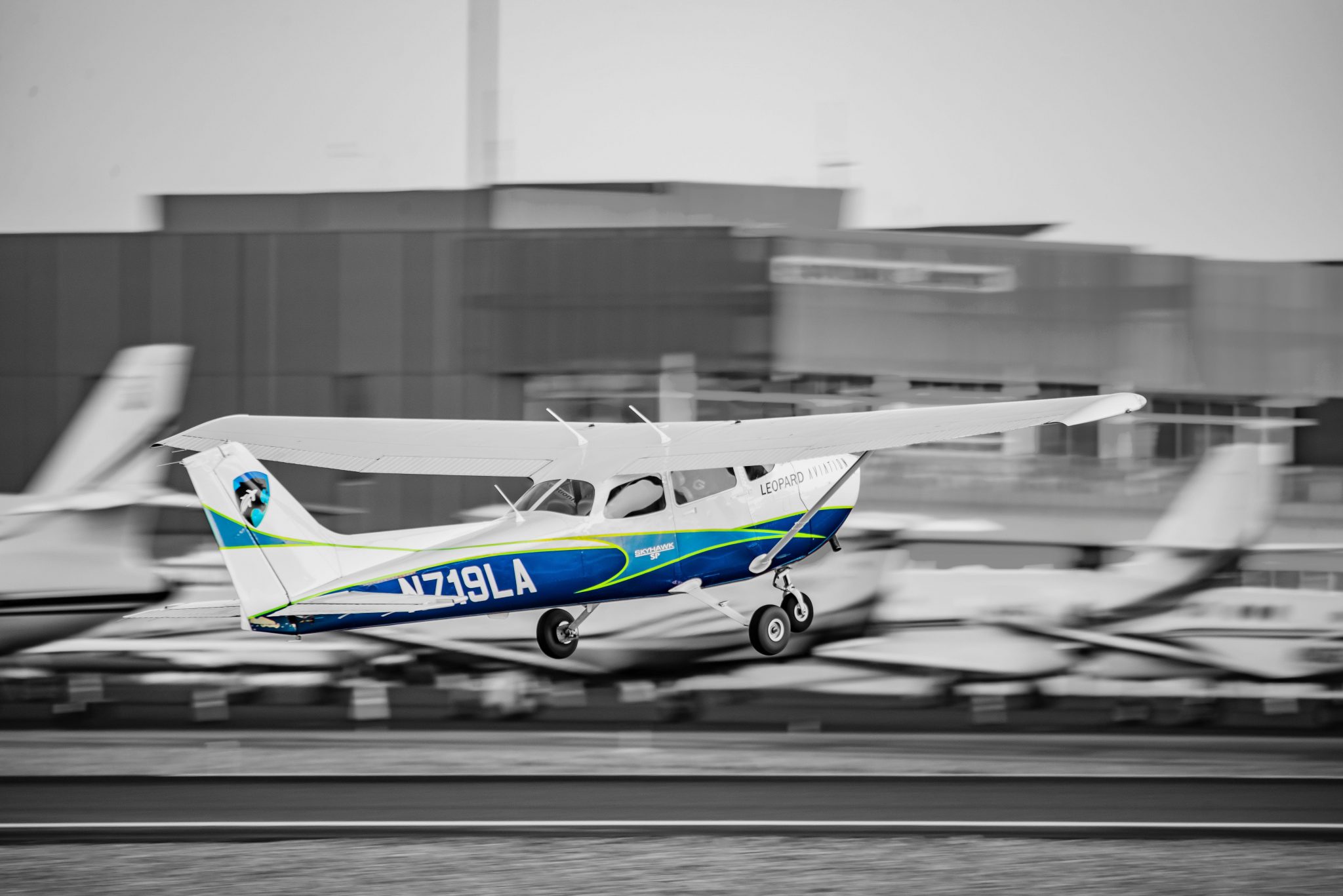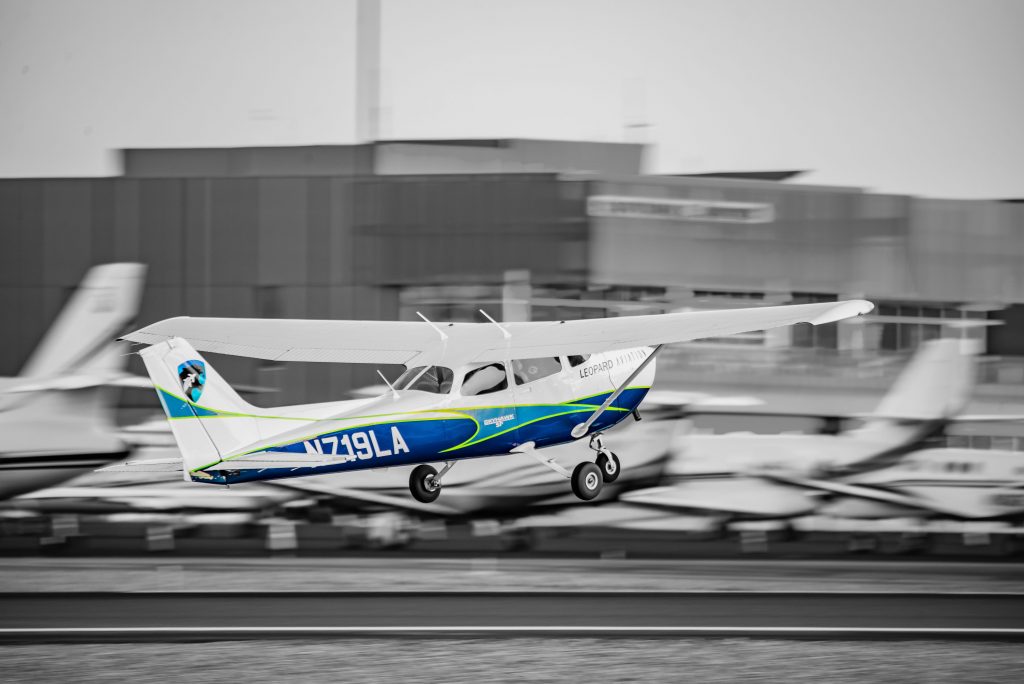 Am I guaranteed to pass?
We believe anyone can learn to fly an airplane, however it takes initiative and hard work to become a proficient pilot. It is our job to prepare you for your "checkride" - the exam you will take with an FAA examiner who will then issue you your pilot certificate.  
How many hours do I need?
Most people will finish their private pilot license in 40-60 hours, although some people need upwards of 80 hours before they are prepared for their checkride. So, budget 60 hours or so.  The more advanced certificates and ratings take fewer hours of training, maybe 20 hours for Instrument Rating and 15 hours more for Commercial Pilot License.
It is recommended that you take a minimum of 2-3 lessons per week.  If you are working or going to school, lessons can be given on weekends, evenings (5-10 pm), or early mornings (5-8 AM).  For most students, more than 5 lessons per week can be too much.  This is a mental AND physical skill and for many, it's best to move at a comfortable pace and let things set in.
Can I get financing for my Pilot License?
Leopard Aviation has private financing available pending your personal finance; qualification is required.
There are also student loans available or "career change" loans from the government.  There are also lenders that specialize in flying lessons.  Check out our finance page to see additional options with loans and credit cards.
What licenses can I get with you?
With us you can accomplish every requirement you need to qualify for a job with the airlines:
Private pilot
Instrument rating
Commercial (single- and multi-engine)
Certified flight instructor (initial, instrument, and multi-engine)
What else should I know?
Yes — one thing.  The owner of Leopard Aviation took his first lesson at age 68 and he has ONE REGRET.  That he didn't take lessons much earlier!  Also, flying can make a great career for those who do it in their 20s or 30s.  Starting commercial pilots fly charter or small regional jets and earn $80,000+ per year.  After 5-10 years of experience, you can earn $240,000 or more  per year flying a 777.
But, whatever the reason to learn, it will change your life.  You will go places and do things that you never thought possible.  Flying over the Grand Canyon or Meteor Crater at low altitude is an experience of a lifetime.  Flying over to Sedona in 30-40 minutes for lunch or shopping and then flying back in early evening — above the traffic — is a great experience.
Also, imagine that day when you fly your first solo — just you in the airplane cruising east to Show Low or north to do a circle over Flagstaff.  The feeling cannot be described in words…….