// Instrument Rating
Earn your Instrument Rating with Leopard Aviation Flight School at one of our two convenient locations in Scottsdale or Mesa, AZ.
Earning your instrument rating will take your aeronautical skills and knowledge to the next level. Adding an instrument rating to your pilot certificate will permit you to fly into weather that would otherwise keep you grounded.  You will learn how to fly by instruments only, as well as learn instrument approach procedures and departures. You will also develop a deeper level of understanding on weather and Air Traffic Control communications, aircraft control, and aeronautical decision making.
An instrument rating is recommended to all pilots willing to take their knowledge and skills to the next level as you will develop into a much safer and more capable pilot.  But, it is also a requirement for anyone wishing to pursue a career in aviation.
Instrument Rating Requirements:
Log 50 hours of cross-country flight time as pilot in command
Log 40 hours of simulated IMC flight time
Log 15 hours of instrument flight instruction from an authorized instructor
We take great pride in our flight school offering flight training on your terms. We fly when it is convenient to you. We believe flying should be fun and we take pride in making it so.
We strive to teach how you like to learn. Our motto is, "There's no such thing as a bad student, only a bad instructor." Everyone learns differently and we teach our CFIs that they need to work to understand how to train you on physical and mental tasks simultaneously so you feel comfortable and confident.
Fill out the form to your right or call us now and we'll get you on your way to earning your Instrument Rating in Scottsdale or Mesa, AZ.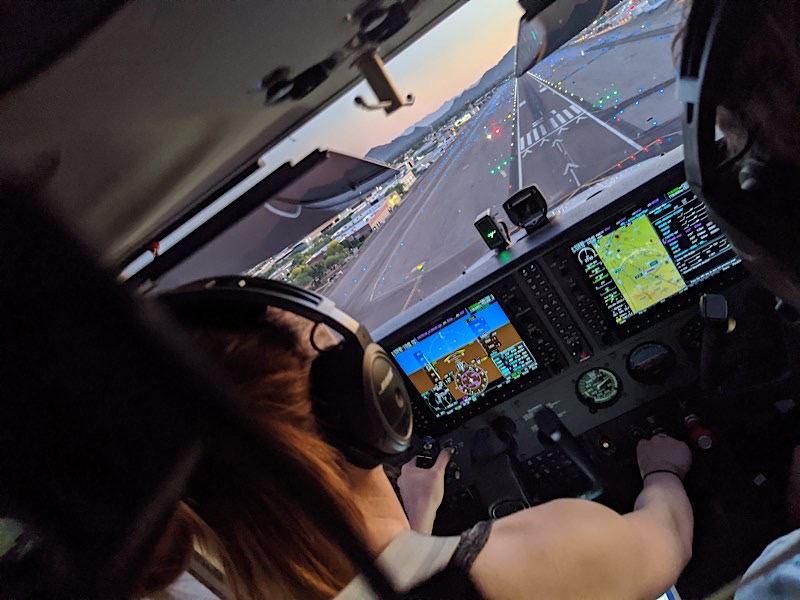 We would love to teach you to fly