Commercial Pilot License (CPL) Requirements
If you are looking for an exciting career, becoming a commercial pilot is a great option. Commercial pilots have flexible work schedules and get the benefit of traveling for vacation on the company dime. The lifestyle is often portrayed as exciting and adventurous in movies; and from what we know, it really is. What could be more exciting than getting paid to command a plane while taking in the views.
What is a Commercial Pilot?
A commercial pilot is someone who gets paid to fly planes. Commercial pilots may fly planes with passengers or with cargo in it. There are some restrictions, and we will elaborate below.
You will need to log 190 – 250 hours of total flight time, 100 hours of PIC, pilot-in-command time, and 50 hours of cross-country flight time. A good question to ask when looking for the best flight school to attain your commercial pilot's license is how much it costs to rent their planes per hour and do they have required commitments to start. This gives you a starting point for planning your budget.
Ready to get started on your journey to becoming a commercial pilot? Contact Leopard Aviation today to take your first step!
What is the Difference Between Commercial Pilots and Airline Pilots?
The basics to earning your commercial pilot certificate under FAA Regulation CFR 61 is 190 – 250 flight hours; 100 hours must be minimum pilot-in-command flight time and 50 hours must be minimum cross-country flight hours. You must also have a current private pilot's certificate. Once this small feat is accomplished, you can start collecting a paycheck for your commercial piloting services.
Once you have a CPL, you can go on into a career as a professional pilot. These include becoming a Certified Flight Instructor, a corporate pilot, cargo pilot, aerial photographer, agricultural pilot and a handful of others.
If you would like to be a commercial airline pilot, you will first have to acquire your commercial pilot license and then apply for your airline transport pilot certificate. The commercial airlines salaries are attractive. You can expect an annual salary in the low six figures for commercial airline pilots. Longevity is also a bonus in this career; after ten years you can earn over $200,000 annually and at 20 years you can expect an earning potential of $300,000.
Related: How Long Does it Take to Become a Pilot?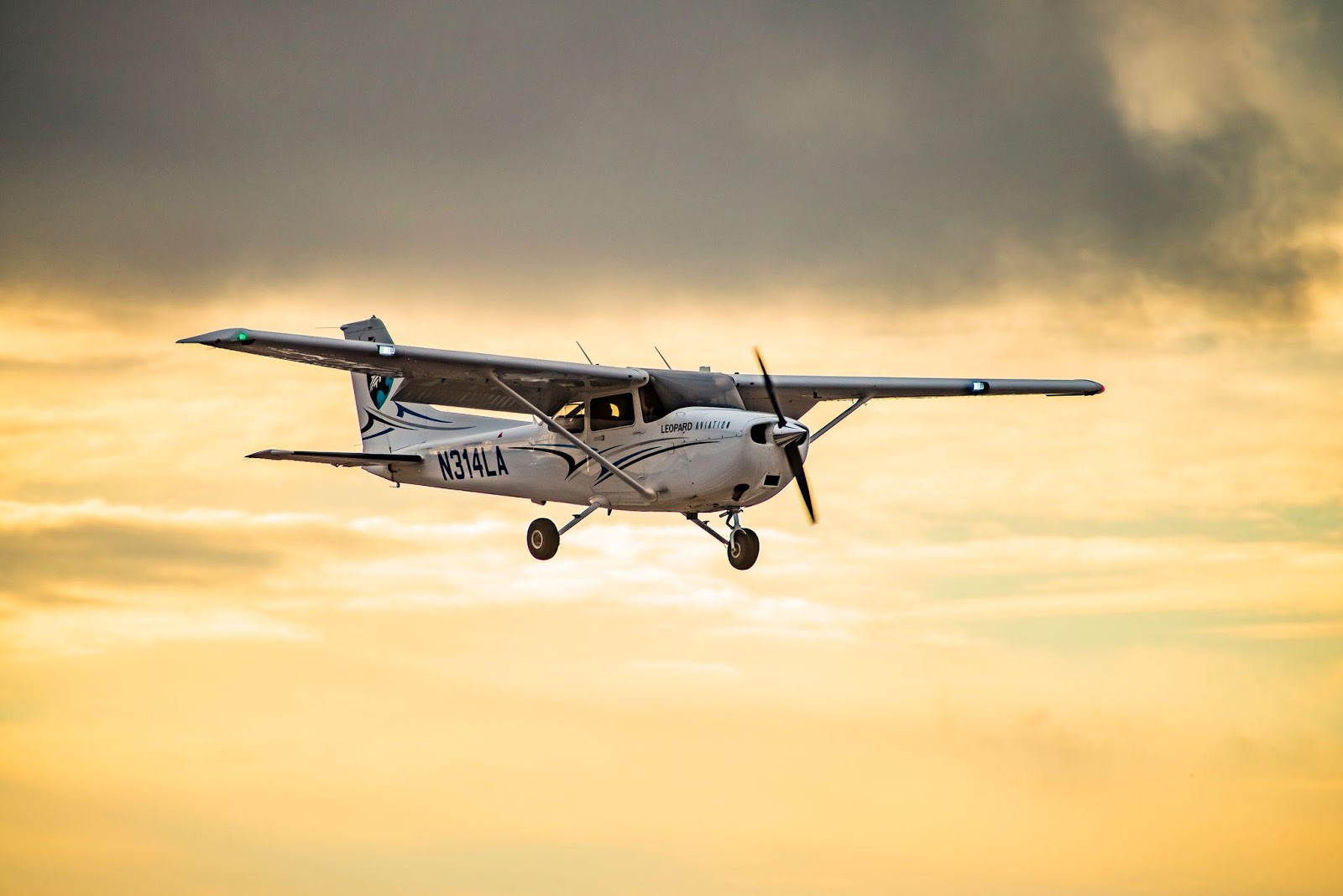 What is a Commercial Pilot License?
A Commercial Pilot License is an FAA-issued airman certificate that permits the holder to carry persons or property for compensation after they pass applicable knowledge and practice tests.
What Can a Commercial Pilot Do?
Earning your commercial pilot license requires a high degree of coordination, awareness, precision, and responsibility. Part of what you will learn are airplane maneuvers including power-off approaches, lazy eights, and chandelles which is an aircraft control maneuver where the pilot combines a 180° turn with a climb.
Requirements to Obtain a Commercial Pilot Certificate
Be at least 18 years of age.
Speak, write, read, and understand English, fluently.
Hold a private pilot's license.
Commercial pilots are subject to certain health standards, such as vision, hearing, equilibrium, mental, neurologic, and cardiovascular requirements.

You will need to pass a physical and complete an online application for a 2nd class medical certificate which can be obtained through an aeromedical examiner (AME).
A 1st class medical certificate is always recommended as that is what is needed if you decide to move onto an ATP license, an Airline Transport Pilot.

You do not need an instrument rating to get your commercial pilot's license, but it is highly recommended and desirable to future employers as most operations require instrument flight. If you do not obtain your instrument rating, you will not be eligible to fly at night.
You will need proper flight training, including logbook instruction and ground instruction; you will need two logbook endorsements from an instructor.
You will need to pass a final exam practical flight test by an FAA, Federal Aviation Administration inspector or DPE, designated pilot examiner in accordance with the FAA's Commercial Pilot Practical Test Standards.
You will need to pass a knowledge test that consists of 100 multiple-choice questions and pass with a score of 70% or higher.
190 hours of flight training if you go to an FAA-Approved flight school
or 250 hours of flying experience and instruction if not.
Related: Pilot Shortage
Ground School
What is Ground School? If you already hold your private pilot certificate, you are familiar. However, part of the commercial pilot's license requirements is that you attend a CPL specific ground school. It's more of an advanced/specialty course than your private pilot license education. In ground school you will learn advanced topics such as meteorology, communications, and navigation to name a few. Most importantly you will learn about National Airspace System operations including night, and high-altitude flying. Another reason to work on your instrument rating while going for your commercial pilot's license is to fulfill all the requirements of the commercial airlines.
Part 61 & 141
When looking at commercial pilot's licensing school, there are two regulation sections; Part 61 and 141, that they can operate under.
Part 61 can be completed at home, online or with an instructor at a flight school and there are no set hours. Part 141 is an FAA-approved course with at least 35 hours of ground training. You can complete your ground training separate from your flight training while working towards your commercial pilot certificate or you can work on both at the same time.
Looking for the best flight school experience in Arizona? Check out our pilot training programs and contact one of our friendly instructors today!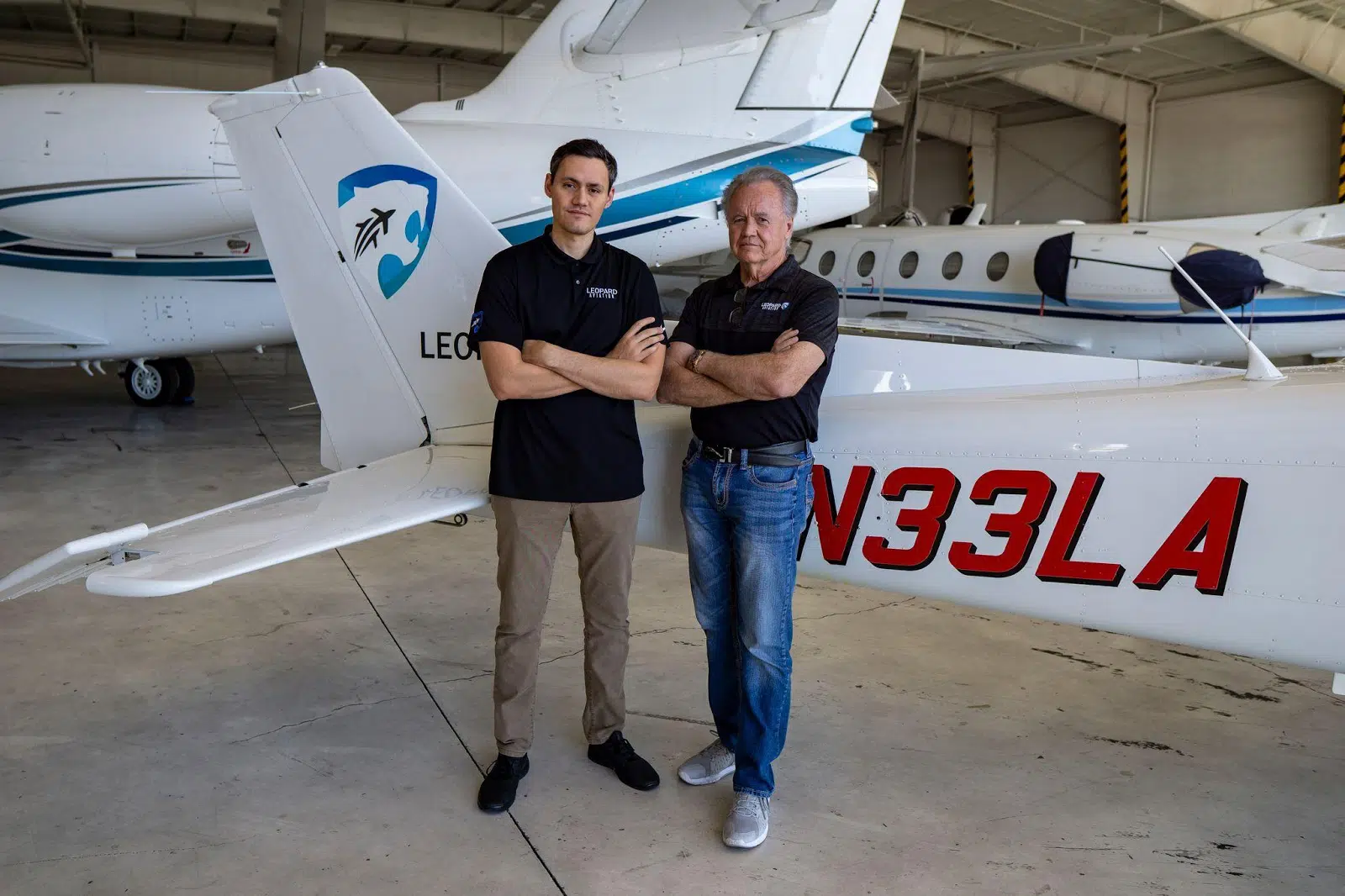 Flight School
If you are in the Scottsdale or Mesa, Arizona area and looking for the best school to get your commercial pilots license, then look no further than Leopard Aviation. Leopard Aviation certified flight instructors respect that they are teaching you to think and move simultaneously while having hundreds of new buttons and levers in front of you. The instructors at Leopard have been taught to teach to the student pilot's best way of learning so learning to fly can be fun and not overwhelming.
You also want to make sure the flight school you choose has state of the art technology; this standardizes your training so you will be flying in planes upon graduation that have the same control panels. Leopard Aviation has new state-of-the-art aircraft, including a 2020 Cessna 172S, with Garmin G1000 NXi Avionics, GFC700 Autopilot, TAWS (Terrain Awareness Warning System), Synthetic Vision, ADSB In/Out and IFR Certified.
If you want to eventually earn a living by being a commercial pilot, then invest in one of the best schools in Arizona and apply for your commercial piloting license through Leopard Aviation.
Related: Choosing a Flight School: Costs and What to Look for